Our story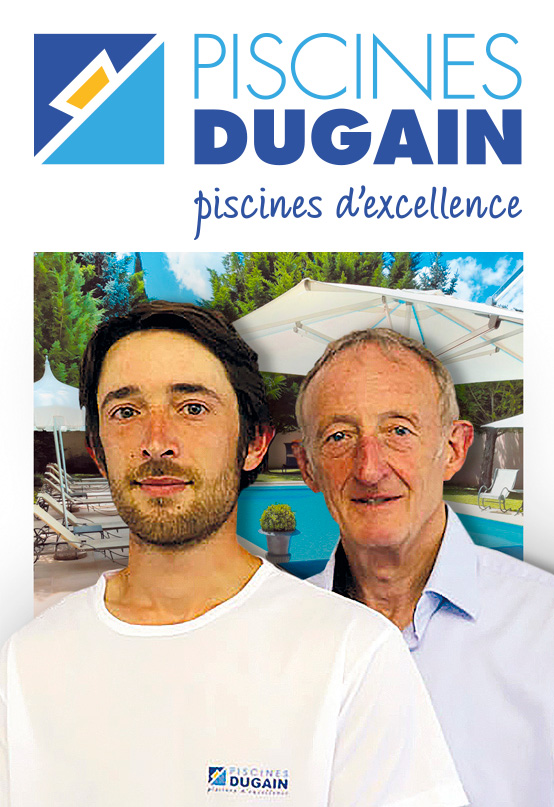 Jean-François et Pierre-Adrien MOCQUERY
"PISCINES DUGAIN
makes your pool dreams come true! "
I've always dreamt of having my own swimming pool!
Even as a child, I imagined all the relaxing moments I could enjoy by my pool.
I imagined swimming in crystal clear, refreshing water after a long day at school, sharing these moments with my family and friends, enjoying this new leisure space.
I founded Dugain Pools nearly 40 years ago and I've turned my dream into reality: the laughter of my children playing in the water, sunny barbecues with my friends, aperitifs by the water and long conversations late into the night under the starry sky.
My private pool is always the scene of many unforgettable memories that strengthen the bonds that unite us...
Today I'm making your swimming pool dreams come true!
Dugain pools are protected by a unique 100% French patent, which guarantees exceptional quality and durability.
Thanks to this unique and innovative process, our lost casing pools are designed to stand the test of time, with a guarantee of more than 20 years on their casing structure.
What sets us apart is our family approach, perpetuated with my sons, and a desire to create personalised spaces for relaxation and leisure for families of all sizes and backgrounds.
Our aim is to provide you with a tailor-made experience and to support you throughout your pool construction project.
We invite you to discover our catalogue and immerse yourself in the world of Dugain pools.
Together, we'll create the project of your dreams, a custom-made pool in a garden transformed into a new Eden...
This new place in your property will create unforgettable memories for you and your loved ones.