CHOOSE
AND THROW
YOURSELF
INTO THE WATER
THE SHAPE
THE DESIGN
ON YOUR SCALE
This is it! You've decided to buy a DUGAIN swimming pool.
All that's left is to choose the options that suit your needs. Square or rectangular, flat or sloped, there are numerous combinations to create the pool of your dreams.
THE SHAPE OF YOUR FUTURE POOL
There are many possibilities, depending on your space constraints, your wishes and how you intend to use your pool.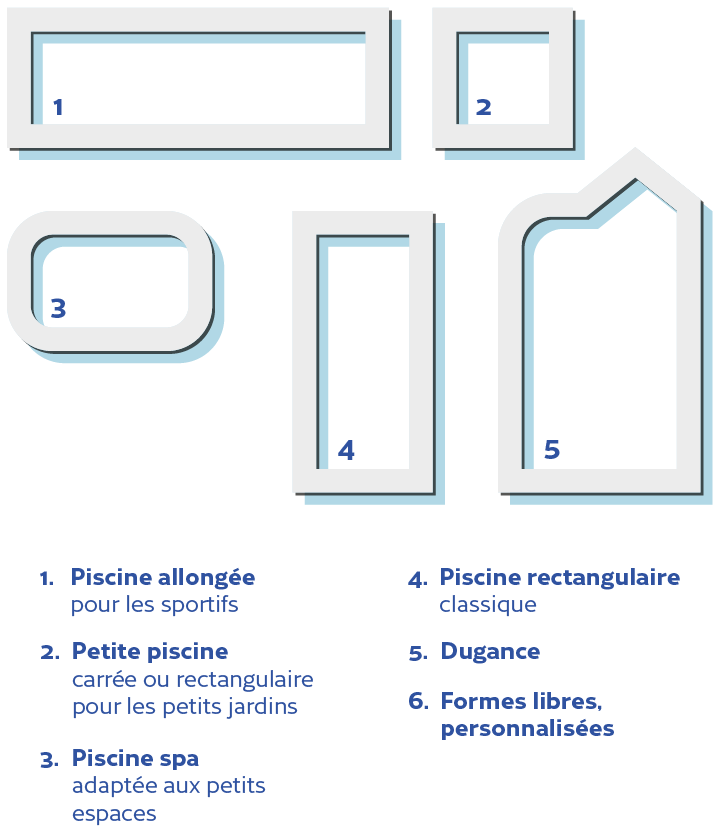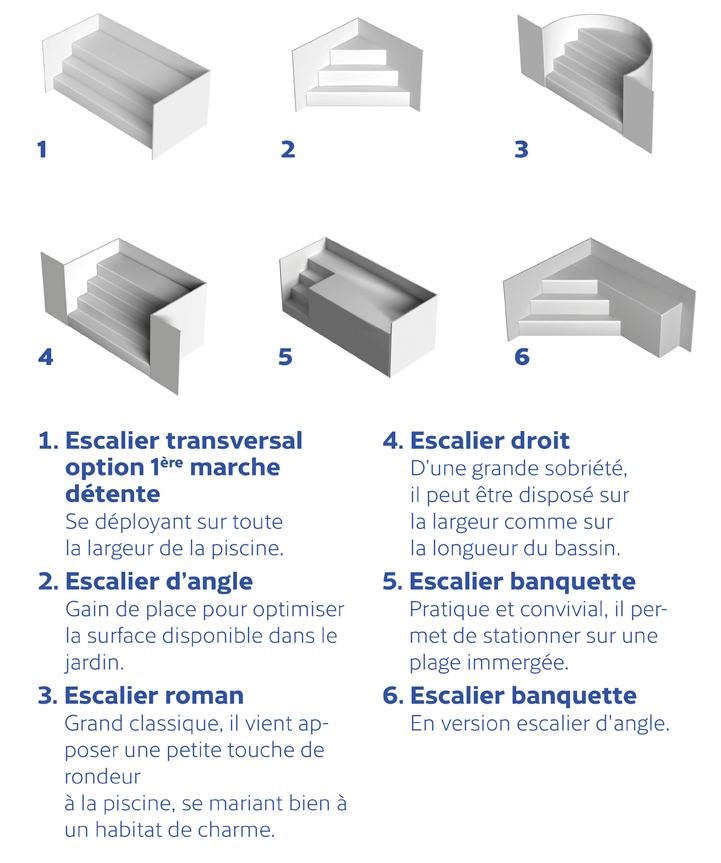 THE ERGONOMIC AND AESTHETIC STAIRCASES
Perfectly integrated with the rest of the pool, the 100% integrated stairs are one with your pool!
Corner staircases, full width staircases, straight or rounded, their sizes will be proportional to the dimensions of your pool. Their positioning will be designed to match your home.
CONSISTENCY WITH THE FORM
PISCINES DUGAIN has chosen to offer spacious steps so that you can enter the water with maximum ease.
THE BOTTOM
FOR OPTIMUM USE
Whether you're a sportsman, a diver or a lover of water games, PISCINES DUGAIN will design a pool floor to suit your lifestyle.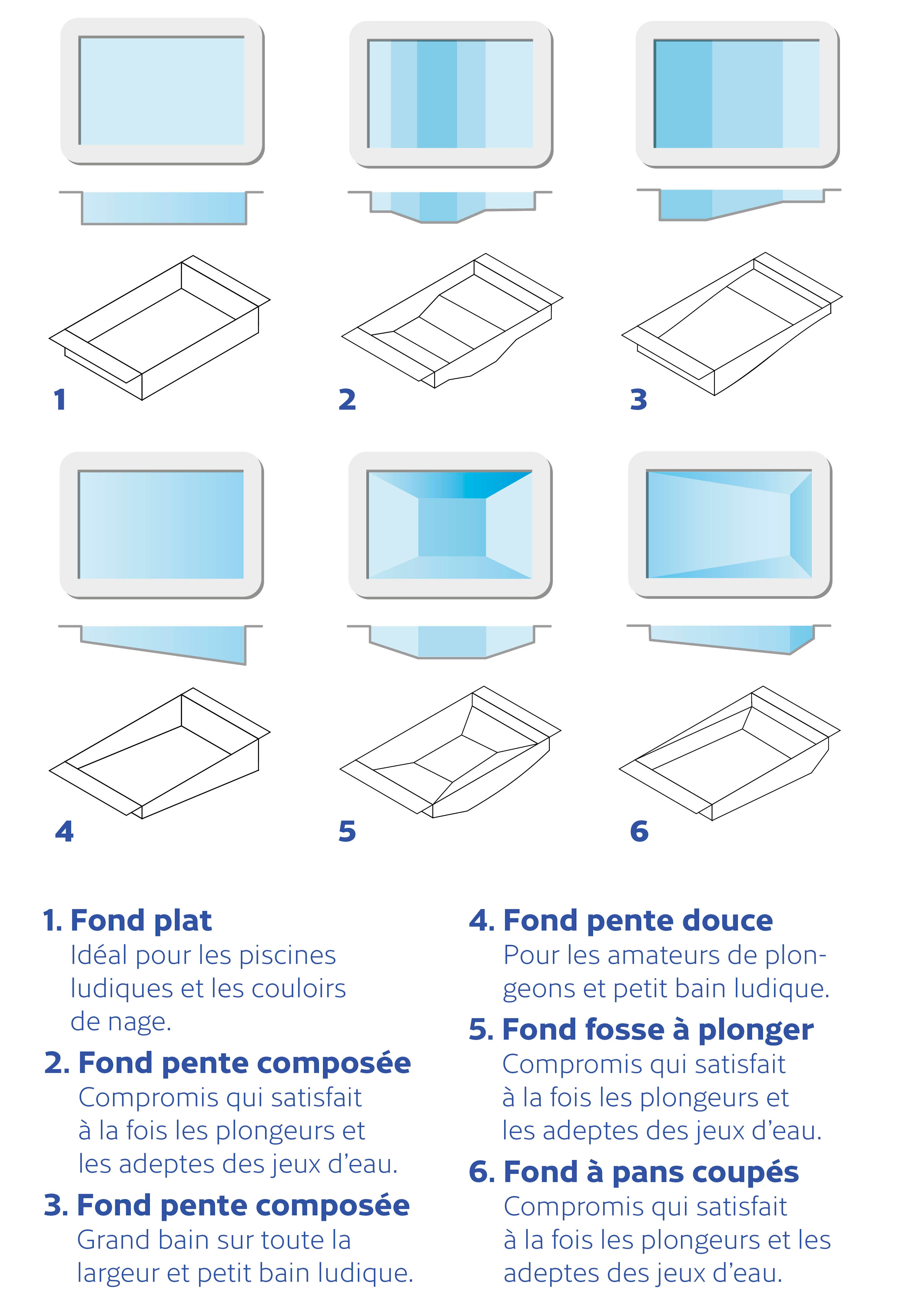 THE SIZE OF YOUR POOL
The size of your pool is not pre-determined.
The PISCINES DUGAIN concept allows you to adjust the dimensions of your pool to those of your garden, guaranteeing a well-balanced design with good proportions.
Minimum dimensions: 2 x 2.5 metres.
Maximum dimensions: no limit.