DUGAIN PISCINES SWIMMING POOL MANUFACTURER OF EXCELLENCE...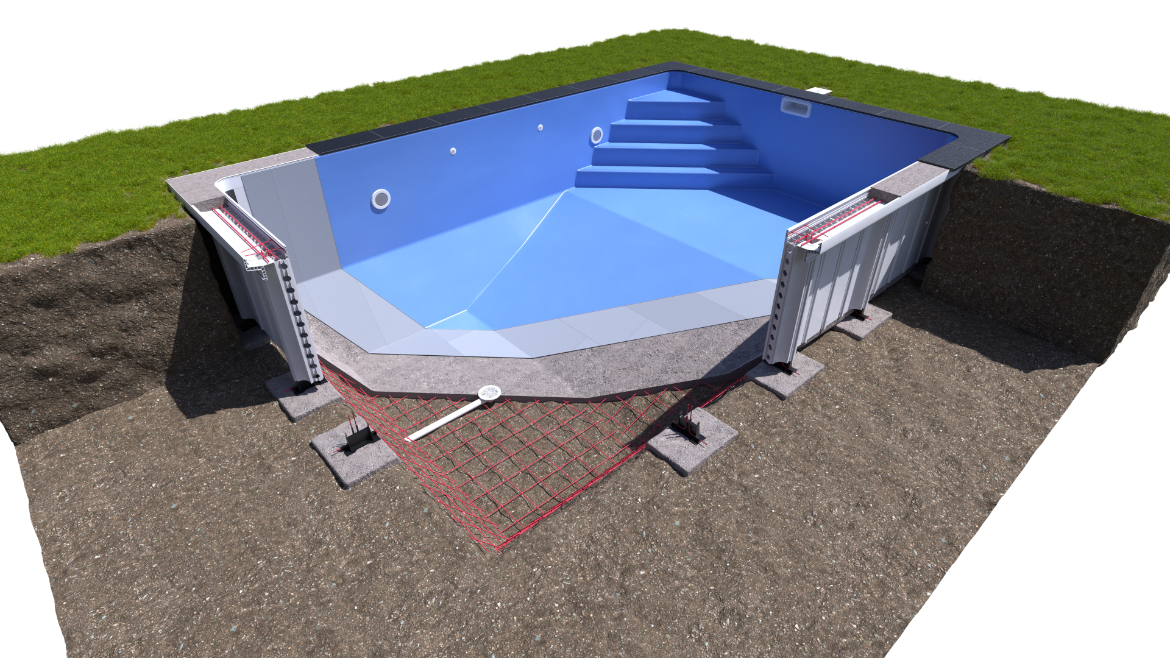 A UNIQUE APPROACH
PISCINES DUGAIN has been designing, manufacturing and marketing its 100% solid concrete swimming pool concept for over 25 years.
The concept is patented.
PISCINES DUGAIN cultivates the highest technical standards in the construction of its pools, and offers a unique product on the market: a concrete formwork that is permanently integrated into the structure, with a 20-year guarantee on its lost formwork structure.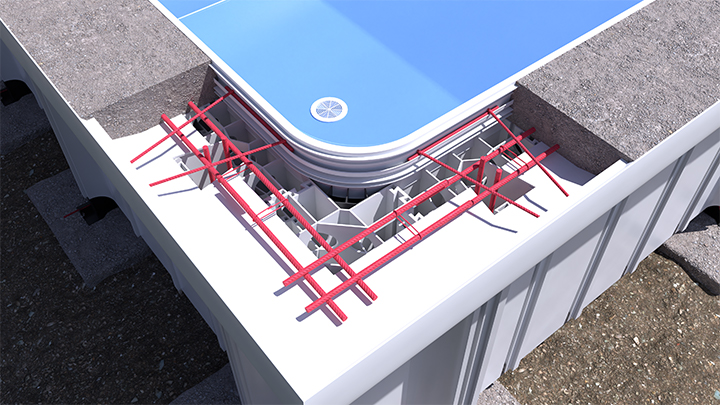 SWIMMING POOLS
BUILT TO LAST LONG
Thanks to their totally innovative design, assembled by vertical sliding on an inverted dovetail, DUGAIN PISCINES lost casing panels are self-stiffening, one-piece, manufactured in one piece (no welding, no clipping).
What's more, they are made exclusively from technical PVC, extruded with regenerated polymers and resistant to sunlight (UV) and external aggressions (water, acid soil, etc.).
The PISCINES DUGAIN structure can therefore be guaranteed for 20 years!
Panels reinforced with a honeycomb structure, without cavities or hollow cells, to create a "100% solid concrete" pool.
Staircases with risers also in 100% solid concrete, perfectly interlocked. The pool and the stairs are one and the same.
Liners made to measure to the centimetre; liners made for PISCINES DUGAIN are not overstressed or weakened, so they last much longer.
Coping stones that rest directly on the width of the concrete belt, with no overhang and no risk of brittleness or cracking.
PISCINES DUGAIN'S SAV
For 30 years, PISCINES DUGAIN's construction teams have been providing rigorous follow-up and personalised support after the pool has been built. Although we have never experienced any damage to our pools, our teams of experts are on hand to solve any technical problems, carry out repairs and guarantee long-term customer satisfaction.
MONITORING SUPPLIERS REFERENCES
PISCINES DUGAIN is committed to selecting trustworthy partners who share our quality standards and corporate values. These long term partnerships allow us to respond more effectively to the overall needs of our customers, ensuring consistent quality of product references and follow-up services.